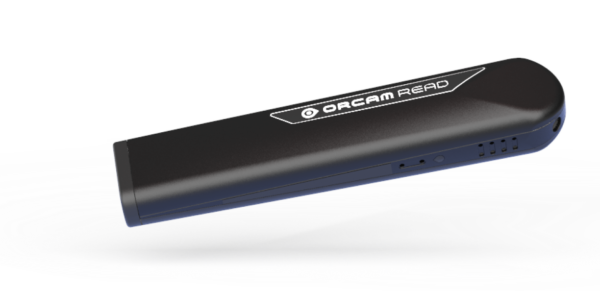 Transform The Way You Read
OrCam Read is an intuitive handheld device designed to create an independent, effortless and enjoyable reading experience for people with low vision and visual impairments including reading difficulties related to age-related vision loss, mild to moderate low vision or reading fatigue.
Product Price
$1,990.00

Click to add this item to cart.
Product Description
How It Works
OrCam Read uses cutting-edge AI technology to seamlessly scan and read digital and printed text allowing you to dive into your favorite morning paper, indulge in any book, read through documents, articles and emails on your computer or smartphone screen with ease.
Our Features
"Hey OrCam" Voice Activation – Simply speak an intuitive voice command to activate a feature, or to access a device setting – without using any screen, app or cloud connectivity
Full Page Capture – Unlike all other devices which require word-by-word scanning
Laser Guidance – The device's precise laser targeting captures & reads any text you choose
Bluetooth – Connect to any speaker or earbuds / headphones for full reading privacy
New! Smart Reading – Request text of interest, and the relevant information is read to you
Reviews