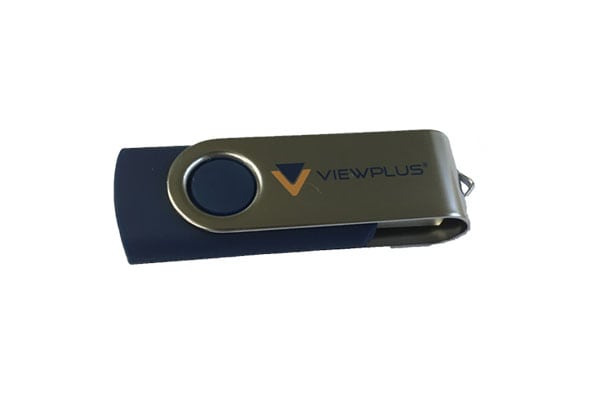 Tiger Software Suite provides you with everything you need to utilize your ViewPlus embosser to its full potential. Translate text to braille directly with VP Formatter and generate industry leading tactile graphics with Tiger Designer. No matter your project, Tiger Software Suite will make you look like a pro for all your braille needs.
Product Price
$195.00

Click to add this item to cart.
Product Description
Summary
The Tiger Software Suite (TSS) provides you with the all of the tools you need to fully utilize your ViewPlus embosser! The VP Formatter is built directly in MS Word and Excel allowing you to translate text to braille using familiar Windows programs. It even includes the print text along with the braille making it easy to follow along. TSS also includes Tiger Designer, a tactile graphics software that allows you to create or edit tactile graphics for ultimate customization. No matter your project, Tiger Software Suite will make you look like a pro for all your braille production needs.
VP Formatter
Quickly translate text to Braille and convert images to Tactile Graphics using an add-in to Microsoft Word and Excel. The VP Formatter provides expert level output with easy to use controls.
With the VP Formatter you can emboss your document as seen on the screen with a single click of the mouse. For maximum control generate unlimited custom settings and reload them anytime with the touch of a button.
Tiger Designer
In Tiger Designer you can utilize your ViewPlus embosser's 8 dot heights to edit and generate world-class tactile graphics. Quickly convert existing images or generate unique tactile graphics using easy-to-use tools.
VP Translator
Have a PowerPoint or a Text file? How about a website or other Windows application? The VP Translator can convert your text into Braille based on your preferred settings then quickly send your document to your ViewPlus embosser.
Highlights:
New Tiger Software Suite version 7 available!
Translate braille directly from MS Word and Excel
View interline text along with the braille – perfect for users who are new to braille
Switch between text, ASCII and braille views
Build graphs, charts and graphics within Excel
Utilize 6/8 braille entry with the new built-in QuickPaw feature
New braille translator – now with back translate, an enhanced clipboard viewer and support for file
Updated to liblouis 3.12.0 – improved UEB support
Version 7.0.7
Reviews