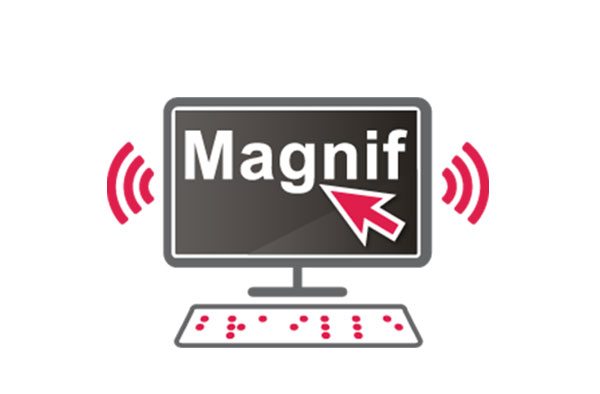 SuperNova Magnifier & Screen Reader is the preferred solution for organizations looking to deliver access for the full range of visual impairments from mild sight loss, through to blindness.
Product Price
$1,665.00

Click to add this item to cart.
Product Description
HD screen magnifier, natural sounding speech and full screen reader with robust refreshable Braille synchronized or used separately. Launch SuperNova and people who are blind or partially sighted can create beautifully formatted documents, connect with colleagues and friends via social networks, or plan that next trip. Focus on the things you do best, whatever your vision, today or in the future.
Highlights:
Create your perfect blend of magnifier, speech or screen reader to suit your unique sight requirements
Integrates a professional magnifier and an intelligent screen reader in one simple, supported solution
The best touchscreen magnification and speech for Windows
Reads aloud characters and words as you type, boosting confidence, accuracy and productivity
Natural voices read and describe documents, emails and web pages
Supports a wide range of Braille displays
Scan and read (OCR) your paper documents or inaccessible PDFs
Supports Windows 7, 8.1 and 10, tablet, laptop and desktop computers
Supports Google Chrome & Windows Mail
Enterprise solutions available – access through Citrix or Remote Desktop
Reviews