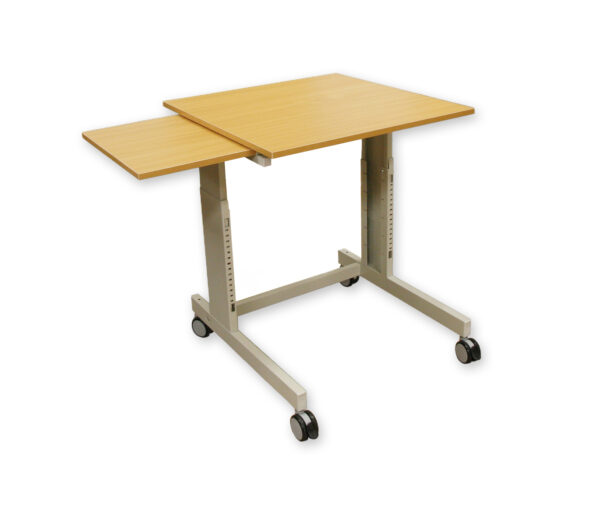 F20 Table from LVI America
Convenient and easily placed table, suitable for our video magnifiers.
Size:
23.5in x 23.5in x 22in

(LxWxH)
Product Description
The F20 is a convenient table that is easy to setup, holds each of our video magnifiers and rolls on four sturdy lockable wheels. The tabletop is 23.5" x 23.5" and smaller pull-out is 10.5" x 16" included. Adjust the height easily from 22" to 31."
There is plenty of room even for our larger video magnifiers, the ML ONE or the ML Vision. Pull out the slider and have extra room for your paperwork and pens.
Warranty: 1 year
Box specs: 29″ x 26″ x 7″ and 38 lbs
Reviews