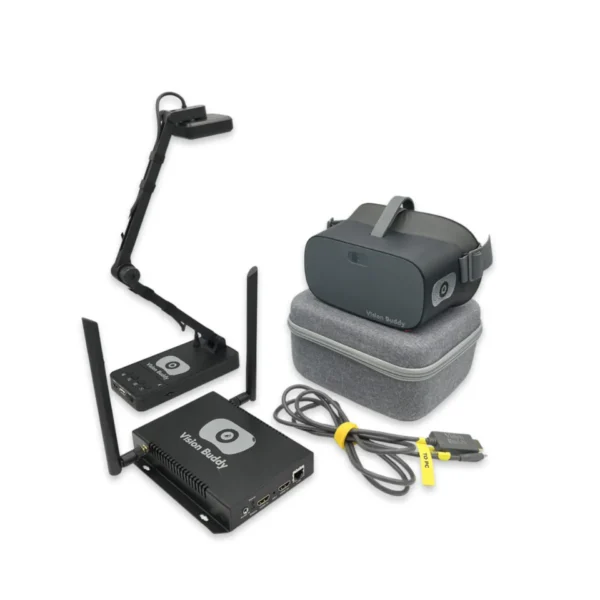 Vision Buddy is world's first Television (TV) watching system for visually impaired. Anyone with low vision eye condition like age based macular degeneration (AMD), Glaucoma, Retinitis Pigmentosa etc. regain independence!
Product Price
$2,995.00

Click to add this item to cart.
Product Description
This revolutionary device has helped people all over the world with various eye conditions such as Age-related Macular Degeneration, Glaucoma, and Retinitis Pigmentosa etc. regain independence!
– View your surroundings, see loved ones faces clearly, and enjoy hobbies again!
– Read with the ability to zoom in and out with the CCTV Mini companion device or use the OCR mode built-in to the headset for reading text out loud from your favorite books, newspapers, and magazines.
– Perform activities like changing the thermostat, operating a microwave, and reading medicine labels etc. with ease.
Reviews