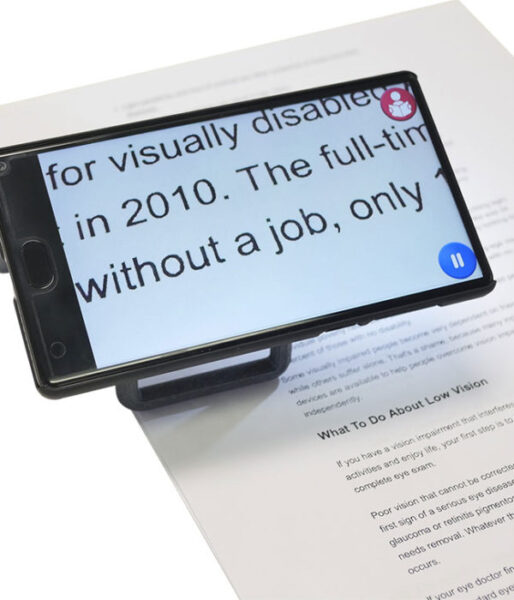 Mercury 6 is the first and only voice controlled handheld magnifier using artificial intelligence for those with low vision. It's compact design allows it to fit easily in a pocket. Integrated, accurate OCR with natural sounding voices allows you to sit back and comfortably listen to a document.
– Use on-the-go to read Menus at restaurants, check labels and prices at grocery stores
Before:
$795.00
Now:

$375.00

Click to add this item to cart.
Product Description
Mercury 6 is a large screen Portable Magnification system. Ideal for Professionals and Students who want to enlarge Books, Letters and other objects.
Features:
Room to write under the camera
Multiple Color Schemes
Integrated foldable legs
Headphone Jack
4 hour battery life
Multiple languages and natural sounding voices
Integrated LED light
Easy to learn
This unit was a demonstration unit with minimal usage. Excellent Condition.
Reviews